December 27, 2018
In
News
Happy New Year!!!
Happy New Year!!!  2019, here we come!!!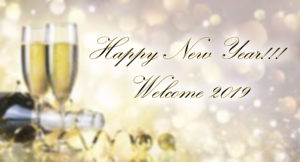 It is amazing to think that another year has come and gone…
Ferris said it best, "Life moves pretty fast. If you don't stop and look around once in a while, you could miss it."
2018 has been amazing and we, as always, are excited to see what the new year shall bring for us.
Best wishes to you all for the new year and thank you once again for making 2018 great!  🙂