EARLY BIRD SENIOR PHOTO SALE!!!!!!!!!!!!!!!!!!!!!!!!
FORGET THE WORM…THE EARLY BIRD GETS THE BIG SALE!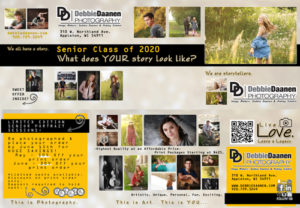 High School Seniors ~ Schedule your senior photo session for May or June and save big… we mean BIG! B.I.G.!!! Because we only have a few select session times available in the month of May, you get the savings! 50% off your print order (print order only/session fees still apply)!
HALF OFF!
View full pricing details on our website: https://debbiedaanen.com/portfolio_page/seniors/