STUDIO CLOSED DUE TO COVID-19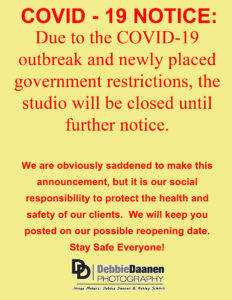 As per the latest government restrictions, the studio will be closed until further notice. We will be able to be reached while we are away. If you are interested in purchasing gift cards etc. please contact the studio and we can assist you. We appreciate the continued support during these difficult times.
We are saddened by this news, but it is our social responsibility to protect the health and safety of our staff and clients. We are thinking of you all and hope to see you soon!
Stay Safe Everyone! 🙂