2020 is anything but ordinary…
TO THE CLASS OF 2020:
As the threat of graduation ceremonies being canceled around the world grows, we understand this is very sad, strange time for you all....a very strange time for us all.
This year – is unique.
You – are unique.
Recent events have given us a clear vision that there is nothing ordinary about this year or the class of 2020.
As graduation approaches, even if this year's ceremony/festivities will be a bit different, it is still a reason to celebrate!
A time to celebrate you – YOU, THE EXTRAORDINARY CLASS OF 2020!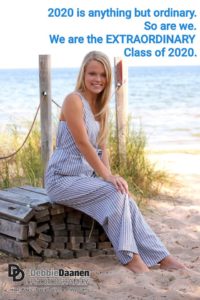 —————————————-
Graduation Announcements (announce your grad's accomplishments despite what is going on in the world) are currently on sale…
Photo Paper Cards (Single sided) : $1.35 each (any quantity / no minimum order)
Cardstock Paper Cards (Double Sided): 25 for $50 (available in increments of 25)
All Grad cards are custom designed. Contact the studio to discuss your design ideas.