JAN. FRAME SALE!
Did you get a cool art piece as a Holiday gift?
Need to finish off that quarantine remodel with a reframing of some old pieces?
Did you find some great family photos deserving of a wall display?
Well, you're in luck… because it's time for our annual framing sale!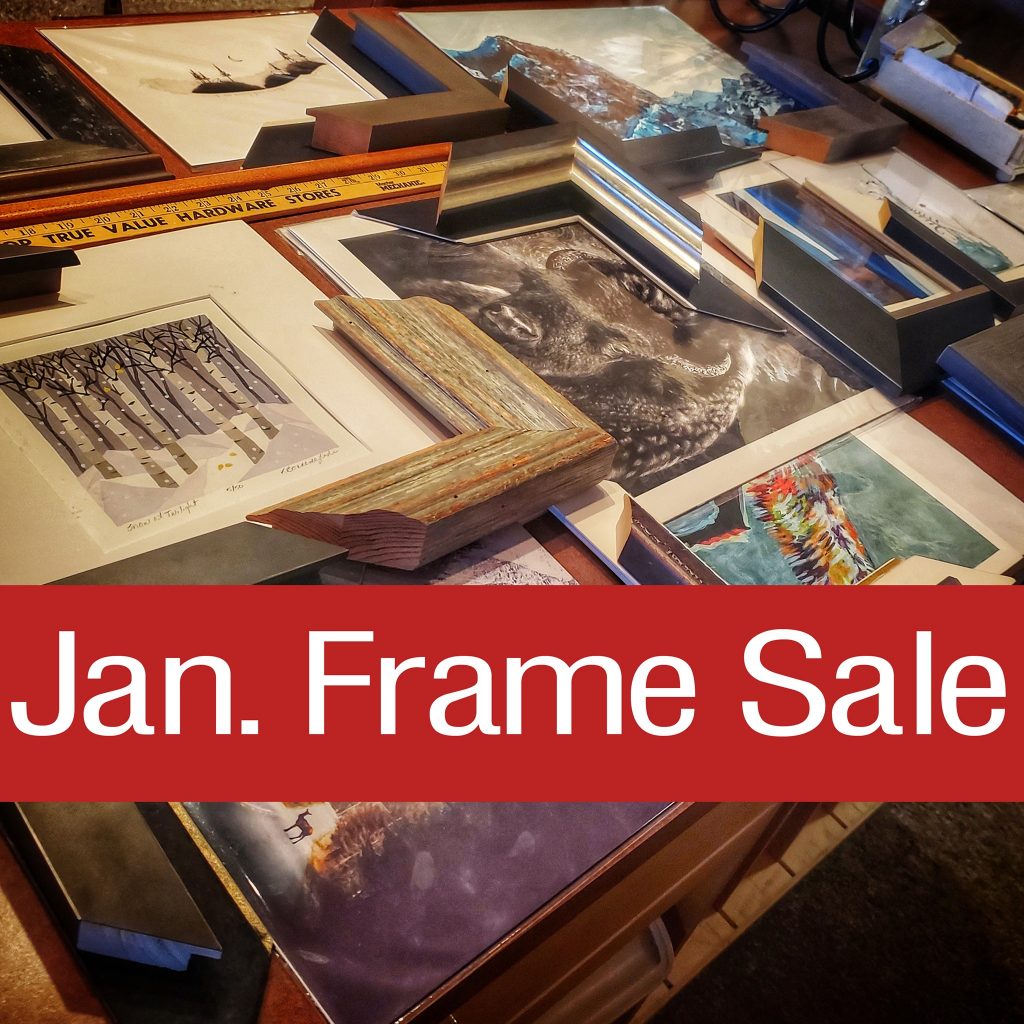 JAN. FRAME SALE!!!
~ 25% Off all custom framing
~ Sale on in studio stock of small ready-made frames and art prints
~ Liquidation of several sample display frames – Contact the studio for available styles and sizes
Make your prints stand out in a fabulous new frame, while sticking to your budget!