April 1st is our Work-iversary!
APRIL 1ST DDP CELEBRATES 36 YEARS IN BUSINESS!!!
36 36 36 36 36 36 36 36 36 36 36 36 36 36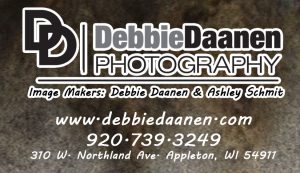 April 1st… Is our Work-iversary!
That's right; April Fool's Day, and this year, Easter,  marks Debbie Daanen Photography's 36th anniversary of years in business!
____________________
I would like to be the first to congratulate my friend, mentor and partner in both business and shenanigans, Debbie, a very happy work-iversary!  I have had the privilege and honor to work along side you for the last 16 years (I obviously never imagined as a 17 year old kid, that my Summer job would develop into my future!) and have seen first hand what a true creative genius you are. I don't know about you, but these last 16 years have certainly taught me things I never learned while in college! Ha! They are big shoes to fill, but I've been doing my best!  We have been through just about everything imaginable together, personally and professionally, and I can not imagine it any other way!
In 36 years, we have seen it all… the comings and goings of photography businesses, products and trends… gone through the critical industry changes from film to digital… the rise and fall of the economy and so on…    When this day rolls around each year, we are able to reflect on what a difference a year can make and add up all 35 of them, and we have quite the collection of treasured memories and hilarious stories!
We say it all the time, but no time is more appropriate than today: THANK YOU!
Thank you to our clients, old and new. We obviously could not have had continued success all this time without you. It is a true pleasure to serve you. Thank you to those reading this…for caring enough, not only about our business, but about us, as people.
Thank you to our friends and families, who no matter how crazy our ideas seemed, continue  to support us.  It is not an easy road to make a living in the arts, and we certainly appreciate your encouragement.
Thank you to our DDP Road Crew (Stacey, Laura, Amy, Barb, Cindy & Jodi)- the collection of our friends that are willing to help out at the craziest of photo shoots and event; that always says 'yes,' no matter how odd or overwhelming the request.
Thank you, of course, to our staff, Laurie & Stacey, we literally could not do it without you two!  To Bob & Dave – for all the support over the years, for sharing your knowledge and equipment, and for helping us out on all those large photo shoots where we require an extra set of photographers!
Thank you to all the groups and organizations, companies, schools and sports leagues that we have photographed over the years. There are far too many of you to list, but your continued business and friendships mean the world to us.
To anyone else whom I might have missed… Thank you.  We just want to tell you from the bottom of our hearts, that we appreciate you and thank you for your continued business! We love what we do and have been lucky enough to do it for 36 amazing years!
____________________
In closing… Debbie, your hard work and persistence has obviously paid off and you have been nothing less than an amazing example to me and everyone around you. I'm honored to be able to carry on our business, your name and your legacy!  Happy 36th work-iversary!
…Here's to many more!!!    ❤
-Ashley 🙂
Also… HAPPY EASTER TO YOU ALL!!! Here's to a day of celebration…and avoiding all those baskets full of candy…lol. Enjoy your Holiday weekend with friends and family and be safe out there diving today! Even though we are all thinking Spring, Mother Nature had other plans it seems. Happy Easter!
~  LIVE.  LOVE.  LEAVE A LEGACY.  ~